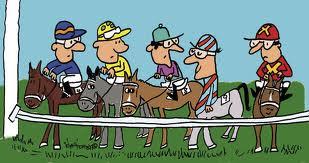 Social Activities 2017
SOCIAL ACTIVITIES AUTUMN 2017
Here is the new Autumn season 2017 selection of events that you may wish to join. Like all offers they are made on a first come first served basis and any extras are held in case of cancellations, but any monies paid will be returned.
Dates for Restaurant Functions
Friday 13th October – A La Carte Dining
Friday 17th November - Annual Dinner Dance

Friday 8th December - Quiz Night
Confirmation and details of these events will be posted on the restaurant notice board.
Bingo afternoons will be arranged by Ian Ward. See Notice Board for details
Sponsors Days. Watch notice board for final details.
The following offers are made in conjunction with the Seeboard Head Office Retired Association.
Mid-week Breaks
Warners, Littlecote, Wiltshire - 16 - 20 October 2017
Warners, Holme Lacy, Hereforeshire 14 - 19 May 2018
See leaflet enclosed with your 2017-2018 Renewal form.
Theatre Visit - 42nd Street 4th October 2017 Theatre Royal Drury Lane, London.
This is fully booked with a waiting list.
Other Activities
The Card School on Thursday evenings continues but new members are always welcome. Watch the notice board for details.
Snooker facilities are available, if anyone is interested contact David Senior.
John Edwards – Director